EarChair (PROOFF #001)
By: Studio Makkink & Bey
Year: 2009
Public becomes private
What happens when furniture is designed while keeping in mind the idea that it should behave like a room?
It produces the result of a private domain which lives comfortably within a public space, a proper resting place in the middle of it all, a flexible & social meeting ground that can exist almost anywhere. For example, when a chair has been designed with a proper height and is built with a rounded aesthetic the result is a well resolved acoustic EarChair that lets you be yourself in your own personal space. Add another one of these to the equation and suddenly you have created a room within a room.
It is here, in open public space, where you can have a personal conversation, make a telephone call or listen privately to what you choose. The integrated arm-rest table of the EarChair also offers a personalized place for you to simply enjoy your coffee, write your notes, or even work on your laptop. No matter how many chairs or how big the room actually is, the EarChair's unique variations of colour and fabric choice of the EarChair allow for every room to take on its own personal character.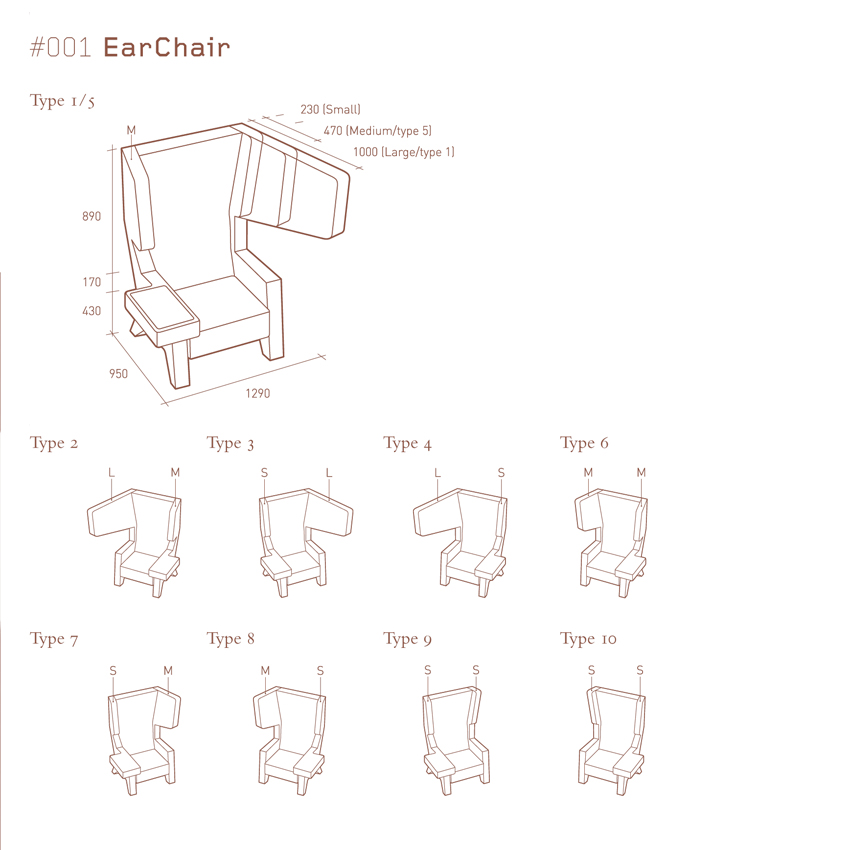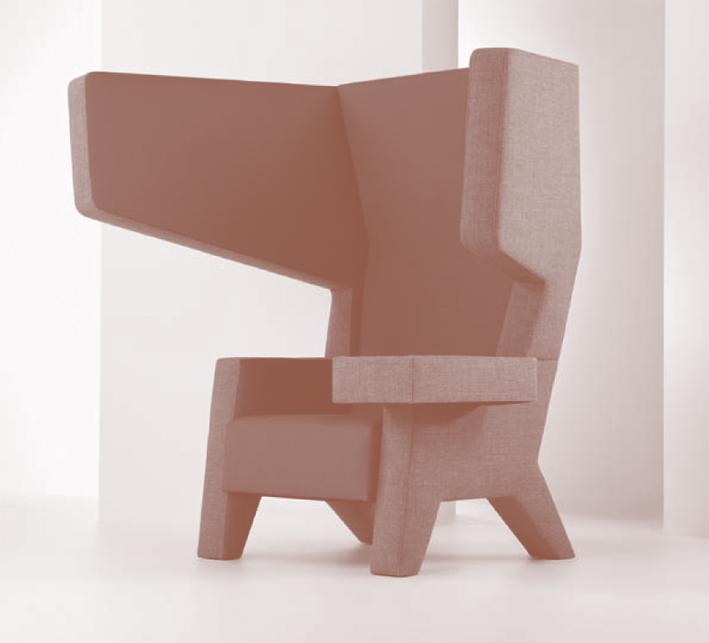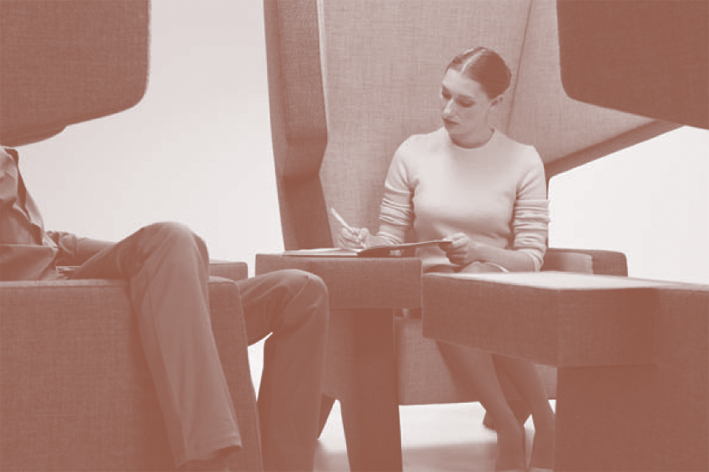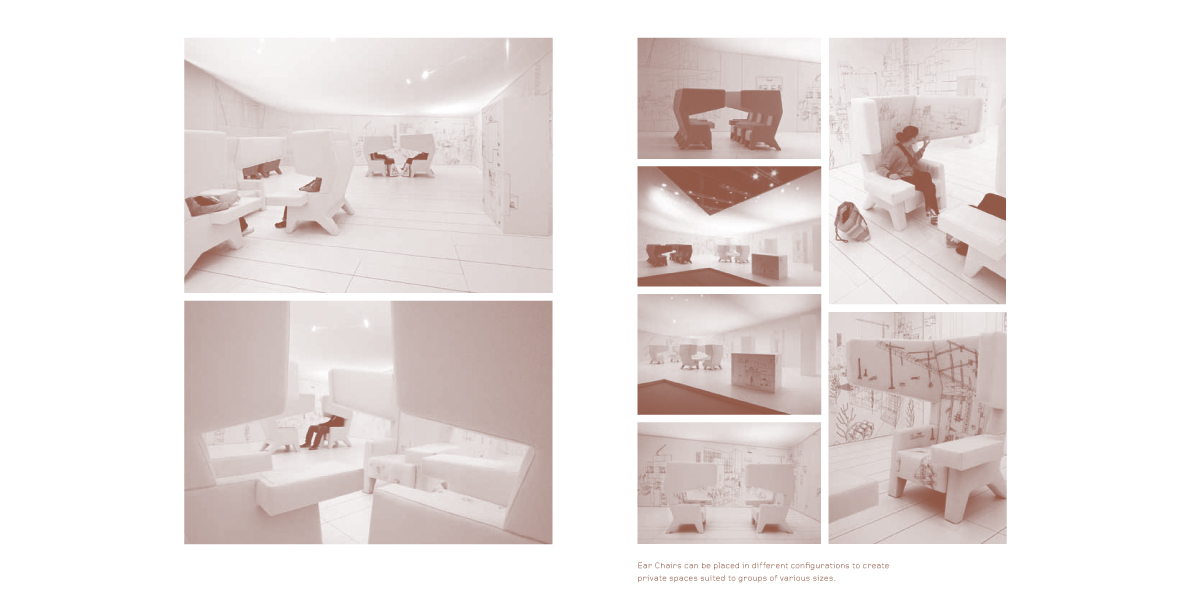 PROgressive OFFice (LABoratory)